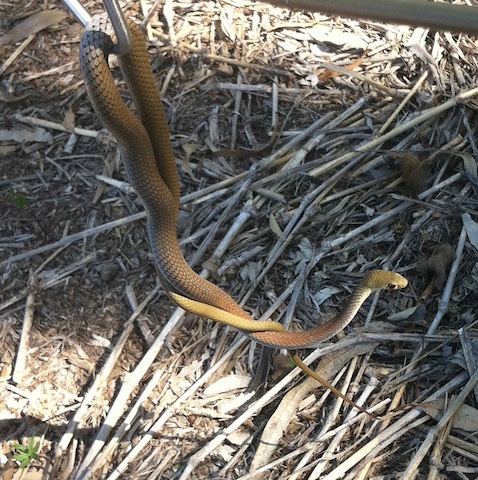 Monthly Update
October 2015 Brisbane Snake Activity
October has been a busy month with an increase in snake sightings across greater Brisbane.
The most commonly sighted snake this month was the carpet python with the animals now done with brumation and moving around to look for mates. Because of this our snake catchers have spent much of their time crawling around in roof spaces removing loved up pythons. Many call outs have resulted in multiple pythons being recovered including one roof containing three!
After carpet pythons common tree snakes have still been the most common sighting. One individual was removed from a 'flat' of elderly ladies who were very excited to take pictures on their smart phones to show the grandkids!
While venomous snakes were still a little shy last month a handful of eastern brown snakes, red-belly black snakes and yellow-faced whip snakes were recovered by our snake catchers. One eastern brown provided a distraction for staff in a Murrarie warehouse while a red-belly played hide and seek amongst desks in an office in Coopers Plains.
This month also turned up a couple of keelbacks. Although these snakes are harmless they do bear a strong resemblance to the dangerously venomous rough-scaled snake. One of these snakes was sighted outside near a rural property with the homeowners sending in pics for identification allowing us to put their minds to rest.
Thanks for reading and enjoy your November!