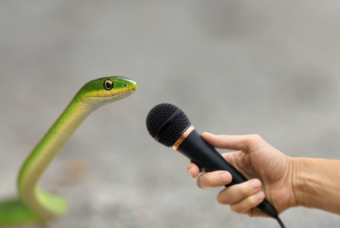 Monthly Update
April Brisbane Snake Catcher Update
The slowdown in snake sightings experienced during March reversed slightly during April with more of our scaly friends showing up around Brisbane suburbs. While obviously not at summer peaks this is still welcome news for snake lovers and terrible news for suffers of Ophidiophobia – the fear of snakes!
Carpet pythons seemed to have a monopoly on Brisbane's residential areas throughout April with numerous large individuals recovered from a diverse array of suburbs. A distant second in the common stakes was – you guessed it – the common tree snake. There was however a modest splattering of other species sighted keeping life interesting for our snake catchers.
The most common venomous snakes our snake catcher's encountered this month were Red-bellied Black snakes and Yellow-faced Whip snakes. Other species of snake we were called to relocate included a couple of Keelbacks and a White-crowned snake.
A couple of Carpet Pythons were recovered this week with injuries caused by domestic animals. Please remember to keep any large dogs securely restrained to help avoid injury to these much loved Brisbane locals.